Adult Tennis Vacations
EXPERIENCE OUR ADULT CAMPS
Nestled deep within the rolling Texas Hill Country, The John Newcombe Tennis Ranch offers a unique tennis resort in an intimate setting where you can relax in the country atmosphere and participate in one of the most successful tennis programs in the country. Our special "team-family-team" environment has to be experienced to be believed. Our tennis resort packages are designed to ensure maximum enjoyment and improvement of your game, no matter what your existing level of play.
All in all, this is a vacation you'll long remember!
At the John Newcombe Tennis Ranch, our adult programs are unlike any other in the world. Our Pros entertain you throughout your stay, joining you for meals, having fun on the courts and even singing Karaoke in our Aussie Bar in the evenings.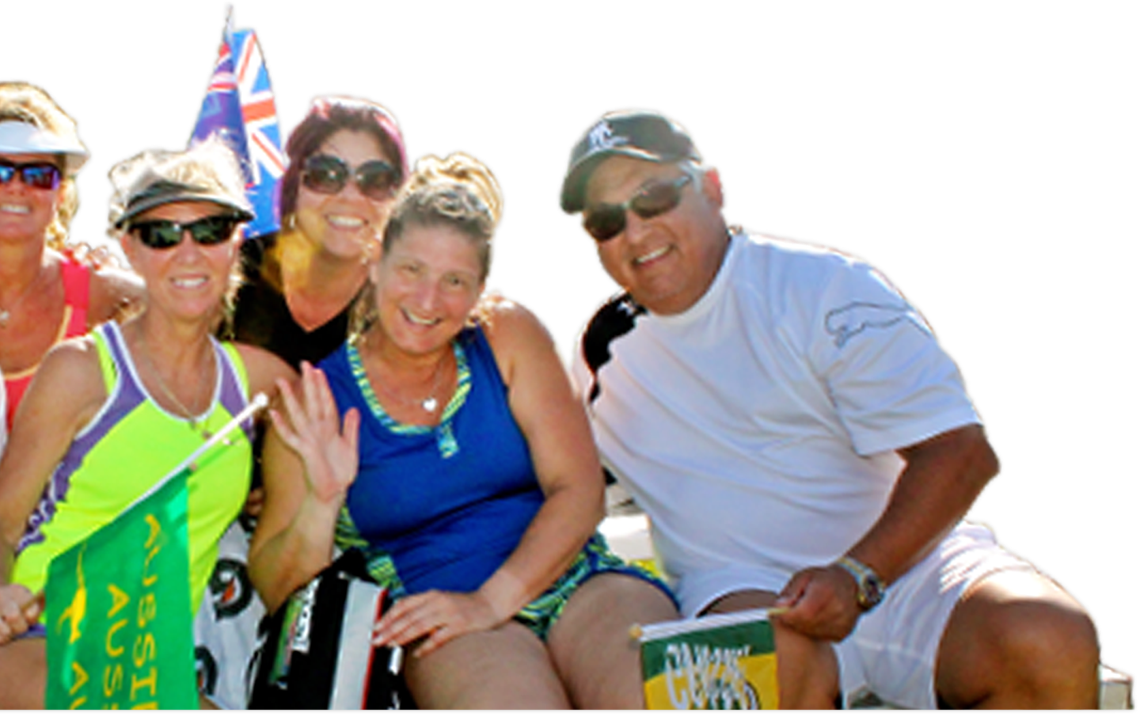 A maximum of 6:1 guest-to-pro ratio (depending on the drill) ensures that everyone receives the ultimate in group instruction, and private lessons are always available.Two adult programs lead the way in popularity. Both include all meals, all clinics, accommodations and entertainment.
TENNIS PACKAGES & RATES
Newk's offers weekend/3-day packages and weeklong/6-day packages year round. All packages are flexible on the days.
For those traveling single, we offer Grand Slam rates. Our Companion Specials run March – October, and the 2-for-1 packages run November – February, for those bringing a mate.
We can also customize packages to fit individual needs. Call or email us for details about adding a day before or after your program to enjoy the many exciting activities in and around New Braunfels.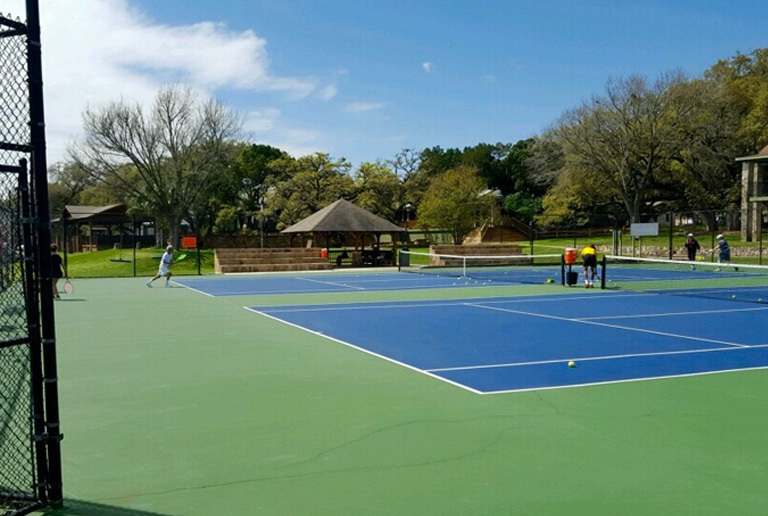 Weekend Tennis Packages
3-Day Packages
COMPANION Tennis Weekend
$455-$530pp*
2-FOR-1 Tennis Weekend
$420-$475pp*
GRAND SLAM Tennis Weekend
$910-$1060pp*
package includes
Three Tennis Clinics
Six Buffet Meals
Accommodations
Entertainment (Aussie Style)
Week-long Tennis Packages
6-Day Packages
COMPANION Tennis Week
$1100-$1295pp*
2-FOR-1 Tennis Week
$1055-$1215pp*
GRAND SLAM Tennis Week
$2110-$2430pp*
package includes
Nine Tennis Clinics
Fifteen Buffet Meals
Accommodations
Entertainment (Aussie Style)
*All rates are per person and vary according to room preference. Based on double occupancy.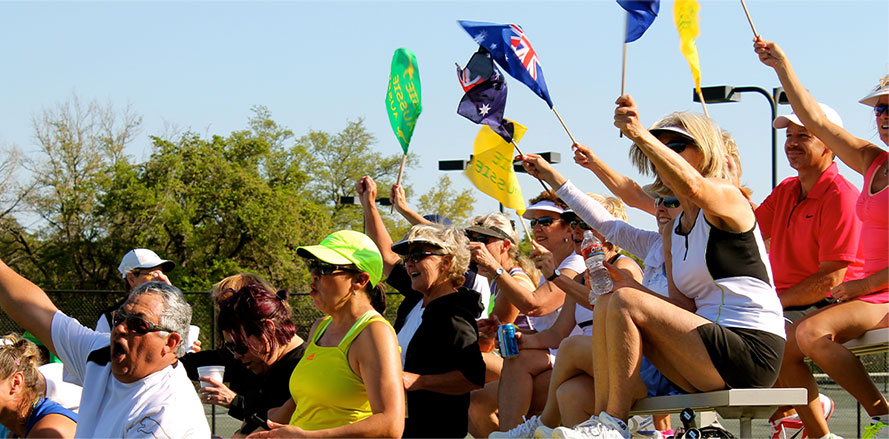 Vacation Fantasy Camp with John Newcombe
This will be the most memorable tennis vacation of your life! A golden opportunity to play tennis with the all-time greats!
Clinics with the Legends as your instructors.
Team match play with the real pros as your coaches.
Play the Legends… your own doubles match against the pros. Your chance to return that big serve.
Pro Exhibitions and Strategy Sessions: watch, listen, and learn the techniques that made the Legends… Legends.
Mix, Mingle and Play with the game's top players and outstanding personalities!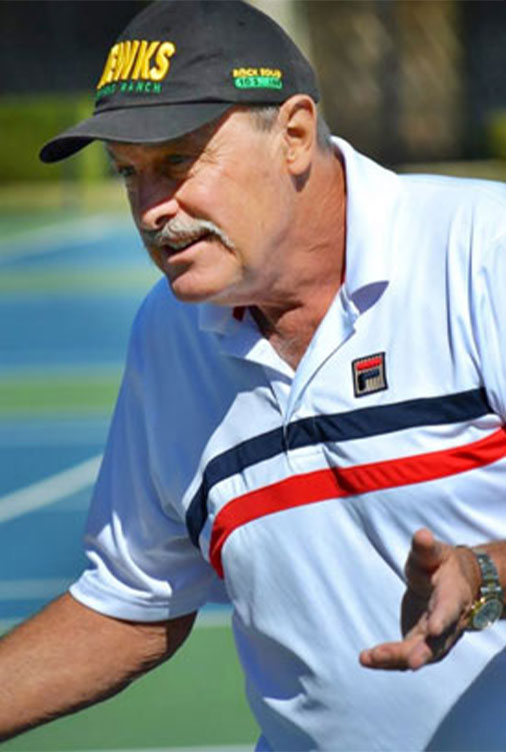 For more information on this program,
please call Steve at 800-874-7788 or
visit Tennis Fantasies for more information.