Outback Adventures Disney Camp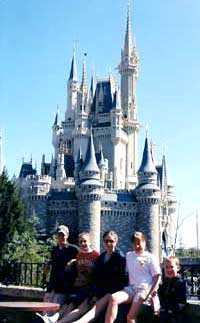 While your friends spend Spring Break playing Xbox, chatting online, and sleeping 'til noon, you can be hanging out with Mickey and Pluto, exploring Jurassic Park, and rockin' and rollin' on some of the world's best roller coasters! (Pull your friends away from the TV and bring them along!) Join us for an awesome, unforgettable week of fun and adventure at Disney World and Universal Studios Florida. Remember, it's the "happiest place on earth"!
2018 Dates: March 10-17
For more information on Disney Camp, please call 800.444.6204 or email adventures@newktennis.com.
Check out www.texasadventurecamp.net for additional information.