Newks Summer Academy
Congratulations! You are considering, or have decided to join the best summer tennis program anywhere. We use every aspect of tennis training to develop a player's full potential with strong emphasis on match play, high-level fitness and tournament competition.
The Summer Tennis Academy offers training for Texas Grand Slams,
the US Junior Clay Courts in July and the national Hard Courts in August. Please call for more information.
newks academy will take your game to the next level!
The program is designed to accommodate any level tournament tennis player. If you have any questions, please call us. We would love to speak with you and answer any questions you many have.

The Summer Academy program requires players to attend at least three of the eight weeks to ensure he or she experiences the ultimate academy training environment!
The program is designed to accommodate any level tournament player and is customized based on a player's age and ability.
While training at the Academy, each player will participate in daily fitness and weights, video analysis, and intense daily matchplay sessions specific to improving tournament play.
The Academy Coaches are the same professionals that work with our year-round Academy. Our coaches help players attain the knowledge and skills vital to take their game to the next level, whether you are a Champ, Super Champ, National or ITF player! For over 35 years, we have helped thousands of players achieve their competitive goals!
Our Academy professionals travel to tournaments with players to observe them in the heat of battle, and then return to the Ranch to analyze strengths and weakness.
We set short- and long-term goals with each player. We emphasis confidence, mental toughness, a strong work ethic and teamwork to succeed as a player on and off the court!
Newks Tennis Academy is a year-round tennis academy. Tennis is our life blood! We sleep, eat and breathe tennis 365 days a year.
If you have any questions, please call us. We would love to speak with you about our very unique training program and answer any questions you may have.
DATES 2018
June 3-9
June 10-16
June 17-23
June 24-30
July 1-7
July 8-14
July 15-21
July 22-28
July 29-Aug 4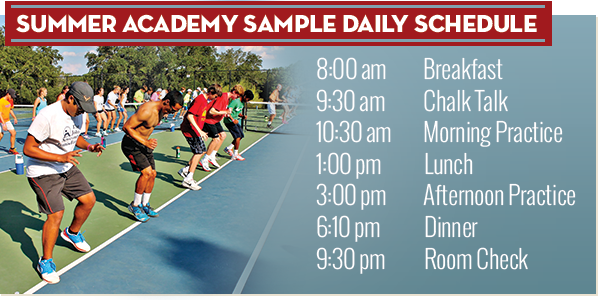 Daily Fitness Sessions
Weights Training twice per week*
TECHNIQUE Video Analysis & Private Lessons are also available.
Weekend Activities in addition to Tournaments:
Movies, Outlet Malls, Schlitterbahn, Six Flags, Sea World, Baseball & Soccer.
Weekly trips to Wal-Mart on Wednesday evenings.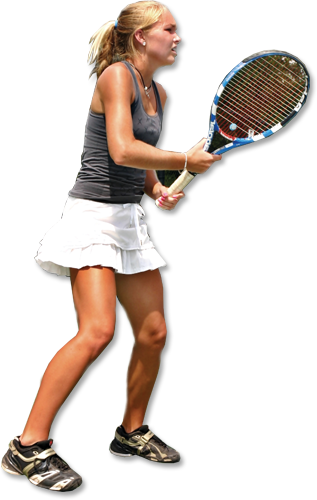 $2,775.00 for three-week session. Each additional week is $595.00 and the commuter rate is $595.00
Click here to see the Summer Tennis Academy Tournament Schedule.
Click here to watch The Academy video.
For more information please contact Mariel at 830.625.9105 or academy@newktennis.com